COVID-19 News, Information, and Resources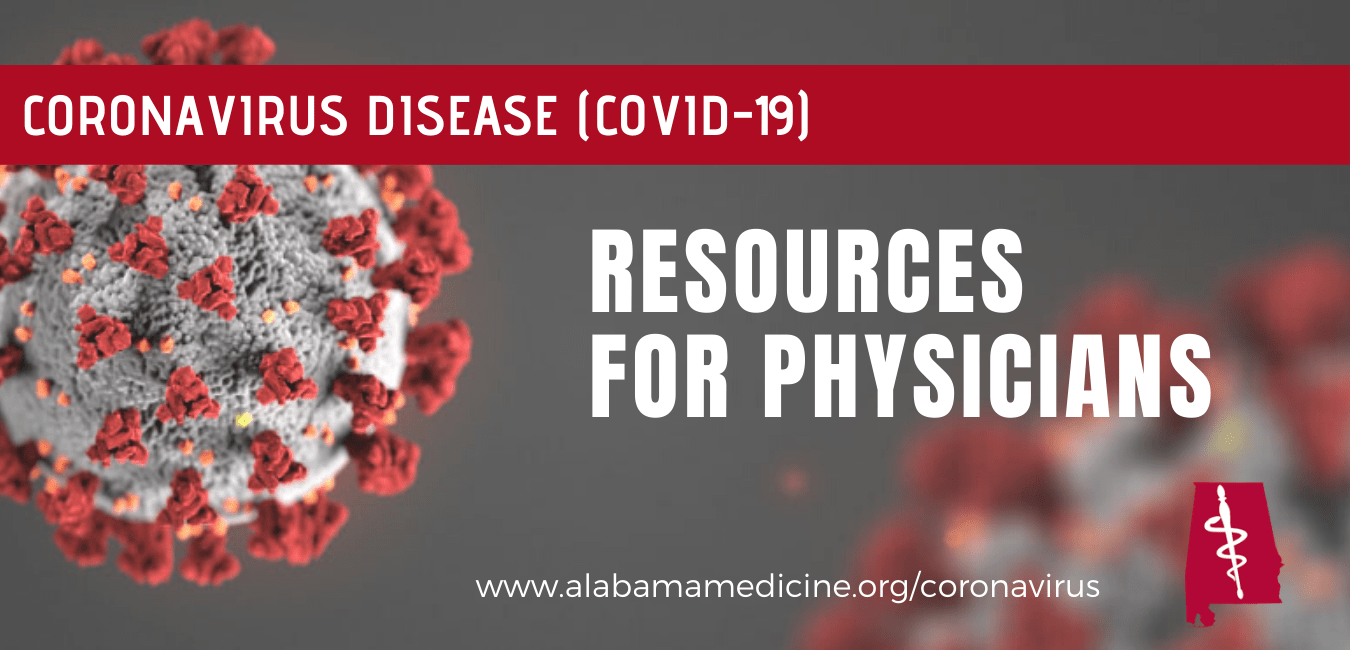 Latest News
5/3/2021 Gov. Ivey's Amended Safer at Home Order - Public Health Order ends May 31, 2021; state of emergency will end July 6, 2021
3/22/2021 Gov. Ivey's Amended Safer at Home Order to Reflect Latest CDC Guidance Regarding Social Distancing in Schools
3/4/2021 Gov. Ivey's Amended Safer at Home Order (extending state of emergency to 5/7/21 and mask mandate to 4/9/21)
1/21/2021 Gov. Ivey's Amended Safer at Home Order (extending to Mar. 5)
1/20/2021 Board adopts emergency rules to expedite PA licensing process
1/16/2021 AL Health Dept. to begin vaccinating people 75 and over, law enforcement, firefighters, healthcare workers at county health departments on Jan. 18
12/31/2020 All physicians and their staff who are in direct contact with patients are eligible to receive the COVID-19 vaccine - see the Provider Information manual at the COVID-19 resources page of the Medical Association of the State of Alabama
12/21/2020 Board amends temporary emergency licensure rules to clarify the areas of practice a temporary emergency licensee and to remove the restriction prohibiting the prescribing of controlled substances via telehealth.
Telemedicine During the State of Emergency
In order to practice safe social distancing and inhibit the community spread of COVID-19, the Board and Commission encourage practitioners to utilize telehealth visits whenever it is prudent to do so. Board and Commission rules will be interpreted broadly during the health emergency.
Physicians may not refuse to treat existing patients. If you do not have the manpower, equipment, etc., to treat the patient, and treatment via telemedicine is not possible or appropriate, you should assist the patient in finding another provider.
Many regulatory bodies and third-party payors have relaxed requirements previously in place surrounding telehealth. Please review the information below for more on these relaxed regulations.
Please see our page concerning telemedicine for a more detailed discussion of licensure requirements, prescribing controlled substances via telemedicine, and third party payors.
FAQs
Can I legally have telephonic/electronic medical encounters and prescribe, including controlled substances, to the patient?
BME/MLC: There are no rules that prohibit this during an emergency. See the Board's joint announcement with Board of Pharmacy regarding enforcement discretion.
DEA: DEA has relaxed its regulations for the duration of the health emergency to allow for controlled substances prescribing via telemedicine without having performed an in-person examination with certain requirements.
CMS: CMS has relaxed its regulations or the duration of the health emergency regarding the necessity of an in-person examination to treat/prescribe via telemedicine.
HIPAA: HIPAA rules have also been relaxed for telemedicine.
---
What is the licensure requirement for telemedicine?
Physicians: Alabama full traditional license, a license via the Interstate Medical Licensure Compact, or special purpose license to practice medicine across state lines.
Physician Assistants: Alabama license to practice as a physician assistant and approved registration to a supervising physician.
NOTE: In the event of a national emergency, natural disaster, or state emergency, a physician assistant may provide emergency medical treatment without immediate physician supervision or direction to patients within the affected areas of the state, provided that the treatment is within the scope of the assistant's education, training and approved job description. The physician assistant in such circumstance shall make reasonable efforts to inform his or her supervising physician of the location and type of emergency medical services being provided and shall act in conformance with the direction of local medical supervisors. The authority granted under this paragraph shall extend only for the duration of the declared national emergency or state emergency or natural disaster.
---